For the love of authentic Chinese cuisine, we all know how integral it is to source the right ingredients. Enter Yau Brothers, your one-stop Chinese supermarket in Southampton, where oriental grocery shopping becomes an exciting and fulfilling experience.
Discover The World of Authentic Chinese Ingredients at Yau Brothers
Walk through the welcoming doors of Yau Brothers, and you will find yourself transported into a Chinese food paradise. Our shelves are adorned with a vast selection of authentic Chinese goods and produce, ranging from fresh vegetables and exotic fruits to dried goods and an array of spices.
Yau Brothers: More Than a Chinese Supermarket in Southampton
Yau Brothers is not just another Chinese supermarket in Southampton. We are a community, a place that bridges cultures, and a hub where you can immerse yourself in the captivating world of Chinese cuisine. Our staff are knowledgeable and friendly, always ready to guide you to the perfect ingredients for your next cooking adventure.
Unbeatable Range and Quality at Yau Brothers
In our pursuit of offering the best Chinese grocery experience, Yau Brothers continuously enhances its product range. Our extensive selection includes Chinese, Korean, Japanese, and Thai ingredients, ensuring you find exactly what you need for your Asian culinary exploits.
Fresh and Safe Produce at Your Local Chinese Supermarket
Food safety and freshness are our top priorities. At Yau Brothers, we guarantee that our products are sourced from trusted suppliers, adhering to the highest quality standards. Shop with confidence knowing that our fresh produce and packed goods are as safe as they are delicious.
Yau Brothers: Chinese Supermarket with a Heart
At Yau Brothers, we pride ourselves on being more than just a Chinese supermarket. We believe in nurturing our local Southampton community. Whether you're a home cook exploring new recipes or a restaurant owner sourcing wholesale products, we cater to all your needs with a personal touch.
Embrace Chinese Cuisine with Yau Brothers
Whether you're yearning for the crisp crunch of Bok Choy, the soothing taste of authentic Chinese tea, or the tantalising heat of Sichuan peppers, Yau Brothers has you covered. We invite you to explore our Chinese supermarket in Southampton and discover the rich, diverse world of Chinese cuisine waiting to be unravelled.
Unleash your inner chef with Yau Brothers, your reliable partner for authentic Chinese ingredients in Southampton. Come and visit us today!In the heart of Southampton, Yau Brothers Chinese Supermarket offers a world of authentic Chinese ingredients and more. We provide a wide array of top-quality products, ensuring that you get the best ingredients for your kitchen. We extend a warm welcome to everyone who values quality, authenticity, and the magic of Chinese cuisine. Visit Yau Brothers today and make your cooking experience a memorable one!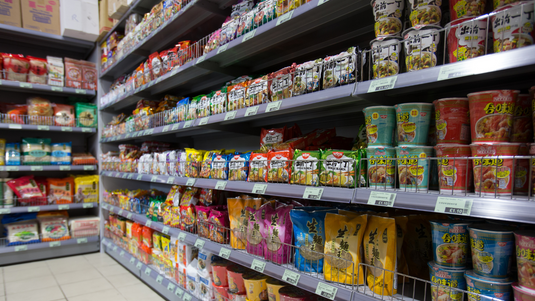 Feeding Tradition, Fostering Quality
Welcome to Yau Brothers, your gateway to a world of Asian flavours! For over three decades, we've been the heart of the South's Oriental food scene, bringing you an authentic selection of Asian groceries and catering supplies.
Our journey started modestly. We were a Hong Kong family operating a takeaway, who then moved into growing and selling beansprouts. This small venture set the foundation for something much bigger. We opened our first shop in Southampton, which quickly became a beacon for the local Asian food community.
Yau Brothers has always been more than just a grocery store. We have been a trendsetter, inspiring a wave of Chinese businesses in Southampton and contributing significantly to the city's vibrant, diverse culinary scene. Our involvement in community celebrations, especially during Chinese New Year, is something we're extremely proud of.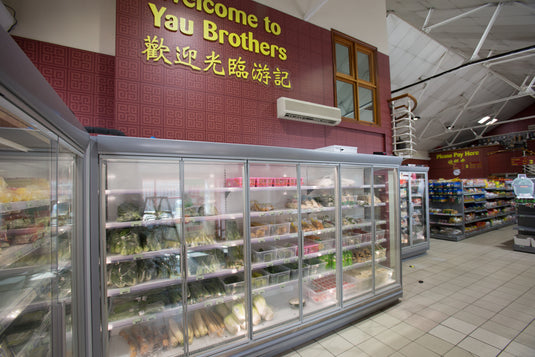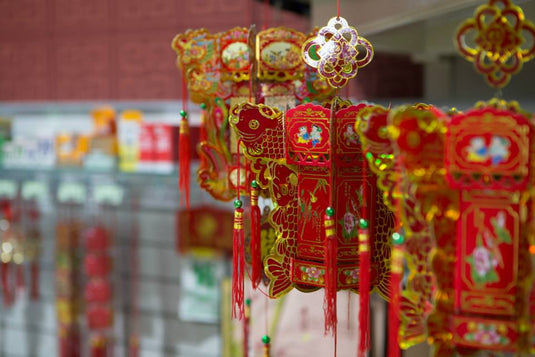 From these humble beginnings, we have grown to distribute food and catering products to a multitude of restaurants and takeaways across the region. Our retail store in Southampton is a bustling hub of activity, catering to both trade customers and the general public.
Understanding the need for convenience in today's fast-paced world, we expanded our services to the digital realm. Our ecommerce website is an extension of our physical store, providing customers with the opportunity to order Asian groceries from the comfort of their own homes. No matter where you are in the UK, we ensure that our vast range of products can reach you promptly and efficiently.
Through the years, our commitment has remained the same: to deliver quality, authenticity, and exceptional service. At Yau Brothers, we are more than just your regular grocery store - we are your partners in exploring the rich tapestry of Asian cuisine.
 Join us on a culinary journey. Let's make every meal an extraordinary experience!