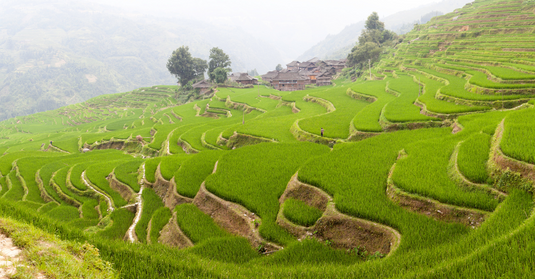 Traditional Condiments

From the heart of Guizhou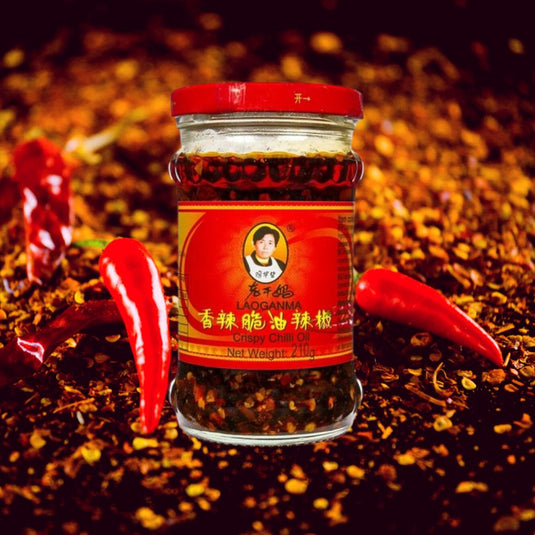 Traditional Chili Sauces and Condiments
Immerse yourself in the heritage of Chinese cuisine with LaoGanMa's diverse range of chili sauces and condiments. Each product in this collection is deeply rooted in tradition, echoing the rich culinary history of China's Guizhou Province. The recipes, derived from age-old practices, are painstakingly crafted to bring the authentic taste of Chinese spices to your table. From the celebrated Spicy Chili Crisp to the savory Black Bean Chili Sauce and the distinctive Chili Oil with Black Bean, each sauce embodies the unique flavors and textures that define regional Chinese cooking.
The LaoGanMa brand has its roots in a humble noodle shop in Guiyang, the capital city of Guizhou. The founder, Tao Huabi, started her journey by experimenting with chili sauces to accompany her noodles, ultimately creating a recipe so beloved it led to the establishment of LaoGanMa in 1997. The name LaoGanMa, translating to "Old Godmother," is a tribute to Tao's motherly affection for her customers and symbolizes the care and dedication instilled in every jar of sauce. This origin story is a testament to the brand's commitment to preserving and sharing the heart of Chinese culinary tradition.
Buy Laoganma Now!
LaoGanMa Sauces and Condiments
A Taste of China: Introducing LaoGanMa Chili Sauces
Dive into the fascinating world of Chinese cuisine with LaoGanMa. This celebrated brand boasts a diverse range of authentic Chinese chili sauces. Each LaoGanMa product shows the rich culinary heritage of Guizhou Province, in traditional recipes.
Sample the complexity of flavors with popular offerings. Try the Spicy Chili Crisp, with a crunch! Savour the Black Bean Chili Sauce. These sauces capture the essence of regional Chinese cooking. They embody the distinct textures and tastes that have global Chinese cuisine lovers happy.
Recreating Magic in Your Kitchen with LaoGanMa
LaoGanMa's products allow an immersion into authentic Chinese flavors, and also an opportunity to recreate this magic in your kitchen. Be it the umami-rich depth of the Black Bean Chili Sauce you're craving or the crunchy heat of the Spicy Chili Crisp, LaoGanMa adds authenticity and versatility to your dishes. Get ready to experience the timeless appeal of traditional Chinese recipes with LaoGanMa chili sauces.
What Buying LaoGanMa Means for Your Kitchen
You could choose LaoGanMa Chili Sauces is about more than just buying a chili sauce - it's about adding a versatile ingredient to your culinary repertoire. The Spicy Chili Crisp, a blend of crispy onions, fermented soybeans, and chili peppers, works as a condiment or a flavor-enhancer in stir-fries and noodle dishes. The Black Bean Chili Sauce, with fermented black soybeans and chili, adds a savory depth to a variety of dishes, from marinated meats to vegetable sautés.
Discovering the Fan-Favorite: Chili Oil with Black Bean
The Chili Oil with Black Bean, a fan-favorite product, invites exploration with its robust flavor profile. You can use it as a dipping sauce for dumplings, a stir-in for soups, or a seasoning for stir-fry, making it an excellent pantry addition for any food lover. LaoGanMa's products elevate the ordinary into extraordinary with just a spoonful. Discover the transformative potential of these sauces and make every meal an adventure into the heart of Chinese cuisine.
LaoGanMa: Embrace the Authentic Taste of Chinese Cuisine with Traditional Chili Sauces and Condiments
LaoGanMa takes pride in the wide array of products, each providing a unique culinary journey. Relish the crunch and spice of the Spicy Chili Crisp, experience the umami-rich depth of the Black Bean Chili Sauce, or explore the robust flavor of the Chili Oil with Black Bean. For those seeking a unique twist, the Chili Oil Dumpling Sauce offers a savory kick, while the Fermented Bean Curd adds a tangy punch to any dish. Each product is designed to transport your taste buds to the bustling food streets of Guiyang, allowing you to experience the authenticity and versatility of Chinese flavors in your own kitchen.